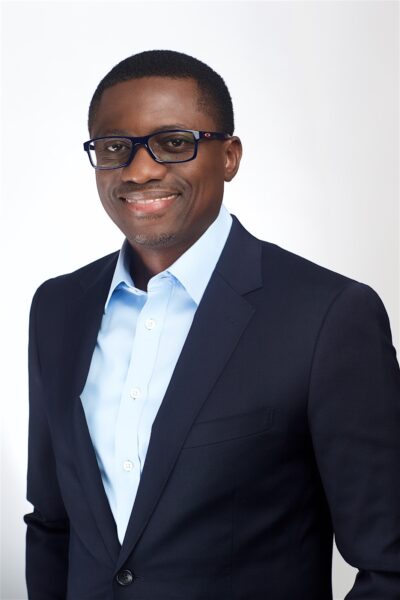 Fathy Elsayeh and Eman Elwasly
Visa, a world leader in digital payments, and Reward, a global pioneer in bank loyalty, are joining forces to introduce Visa's Card Linked Offers solution in Egypt. Through the partnership, Visa will provide banks with access to exclusive offers from leading global merchants, while Reward co-creates hyper-personalized offers, digitally delivering them to Visa cardholders.
In response to consumers' growing appetite for tailored and differentiated loyalty propositions, this solution has been designed to elevate consumer engagement by delivering data-driven and hyper-personalized offers.
With Visa's Card Linked Offers, issuers, cardholders, and merchants will take advantage from personalized offers that drive value to all stakeholders. Some of the standout benefits include:
– Visa Cardholders Earning Merchant-Funded Rewards: Visa cardholders can now earn merchant-funded rewards, whether they're shopping in their home country or traversing 20 countries, thanks to Reward's innovative 'Home & Away' X-border technology.
– Issuers Facilitating Personalized Offers: Issuers gain the capability to communicate ready-to-market personalized offers to their cardholders, sourced from global, regional, and local brands. This translates into increased card usage, higher spending, and elevated levels of satisfaction measured through Net Promoter Score.
– Merchants Reaching Visa Cardholders: Merchants can now have access to Visa cardholders through digital channels, enabling them to promote highly targeted offers based on consumer spending both in their stores and market-wide.
Otto Williams, Senior Vice President, Head of Product, Partnerships & Solutions CEMEA at Visa says, "Visa's Card Linked Offers solution enables banks to offer their cardholders relevant and personalized merchant funded offers based on cardholders' individual needs and spending preferences. It also provides a seamless customer experience, as the reward is automatically identified and credited to the cardholder's account. This is a very powerful tool to complement existing loyalty offerings, to further drive meaningful customer engagement and build long-term customer loyalty for both the bank and participating merchants."
Gavin Dein, founder and CEO of Reward, explains, " Our collaboration with Visa allows banks to enhance the value they provide to customers via personalized merchant-funded offers on debit and credit cards. This arrangement results in a triple-win: customers benefit from increased rewards, banks profit as merchants cover the reward expenses, and merchants can allocate their marketing budgets in a highly personalized and accountable manner."
Visa's Card Linked Offers Solution grants customers access to an array of retail offers through Reward's Global Merchant Marketplace. The program leverages rich data and predictive analytics to ensure content is highly personalized for customers. Notably, the region's largest retail groups, including Al Futtaim Group, Eathos, Apparel, Landmark, Net-A-Porter, Selfridges, and more, are already active participants in this transformative program
Visa