أخبار
اقتصاد عربي
عام
Alstom partners with the Faculty of Fine Arts at Helwan University to foster artistic expression at TransMEA Expo
First collaboration between the rail industry and art in Egypt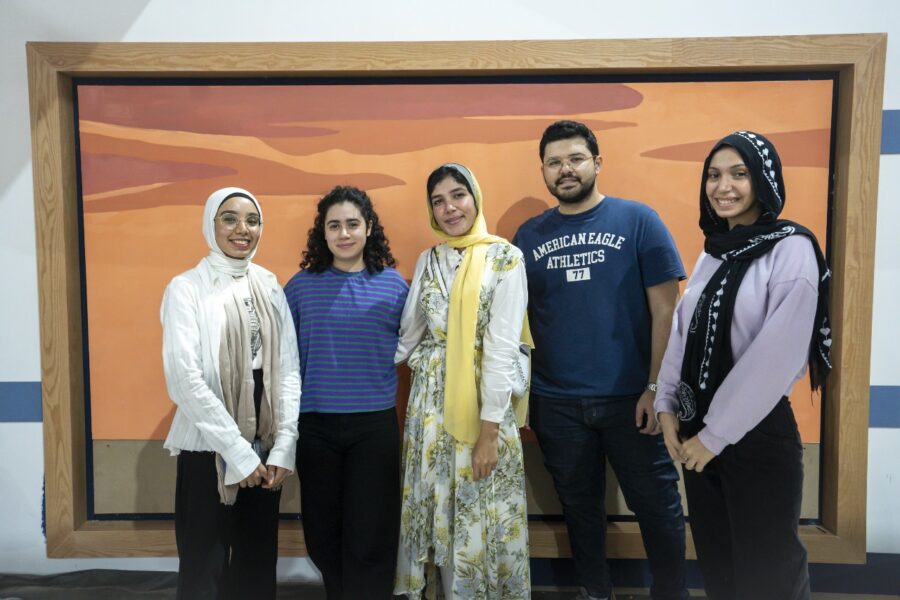 Fathy Elsayeh and Eman Elwasly
• Solid partnership to combine artistic expression and public engagement to envision the future of transport in Egypt
Alstom, global leader in sustainable and green mobility solutions, is thrilled to announce its collaboration with the Faculty of Fine Arts at Helwan University during its participation in the TransMEA Expo. This unique initiative aims to merge the realms of artistic expression, and public engagement to envision the future of mobility in Egypt.
As part of this groundbreaking partnership, Alstom will allocate a dedicated section within its pavilion to facilitate the participation of talented students from the Faculty of Fine Arts. These students will have the extraordinary opportunity to engage with visitors, capturing their innovative ideas and visions for the future of transportation in Egypt. The students will transform these remarkable ideas into captivating artistic paintings, creating a vibrant visual showcase of Egypt's aspirations for mobility.
"We are delighted to collaborate with Helwan University's Faculty of Fine Arts for this remarkable initiative," said Ramy Salah – Alstom Egypt's Managing Director. "This partnership aligns perfectly with Alstom's commitment to fostering creativity and meaningful public engagement. We are eager to witness the unique perspectives and artistic expressions that will emerge from this collaboration."
This collaboration serves as an exceptional platform for the participating students to enhance their artistic skills and expand their understanding of the future of transportation in Egypt. It offers them a valuable opportunity to immerse themselves in real-world scenarios, engaging with the public and seeking their ideas. Through this interactive experience, the students will foster a sense of connection, sparking dialogues and shaping a collective vision for the future.
Alstom is proud to support these budding artists, providing them with a platform to showcase their skills, gain exposure, and contribute to a significant event like TransMEA Expo.
This initiative will contribute to shaping a more sustainable, efficient, and inclusive future of mobility in Egypt.
Alstom has been present in Egypt for over 40 years and has contributed to support the strong trend of railway infrastructure development in the country. Over decades, Alstom Egypt has developed a local talent pool that is today in charge of a centre of excellence related to signalling, Power Supply and Depot Equipment which is supporting our projects within the AMECA region. It is this heritage that has allowed Alstom Egypt to make a significant contribution to Egypt's rail industry development.