اقتصاد عربي
أخبار
رياضه
عام
Free Fire World Series 2023 to take place from November 10 to 26
● 18 of the best Free Fire teams will convene to compete for the title of world champion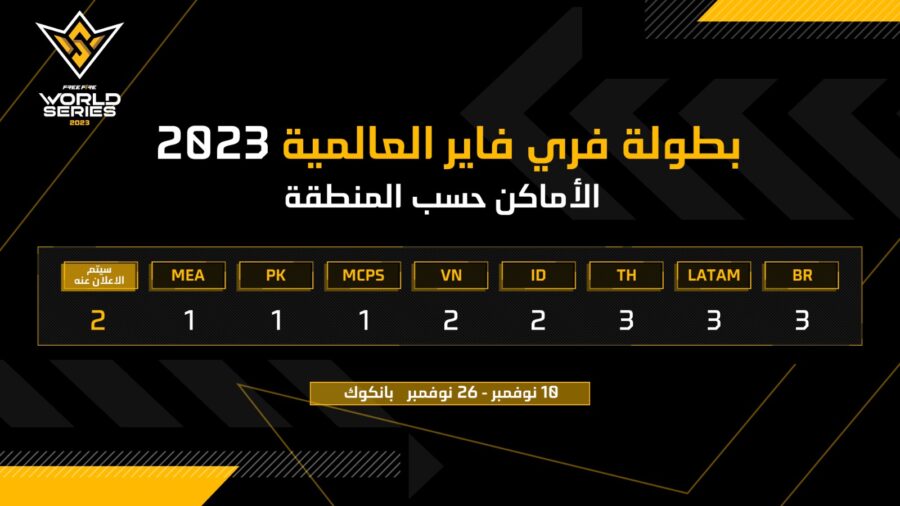 BY Fathy Elsayeh and Eman Elwasly
● The qualification for the MEA region will start this weekend as the FFML Season 7 kicks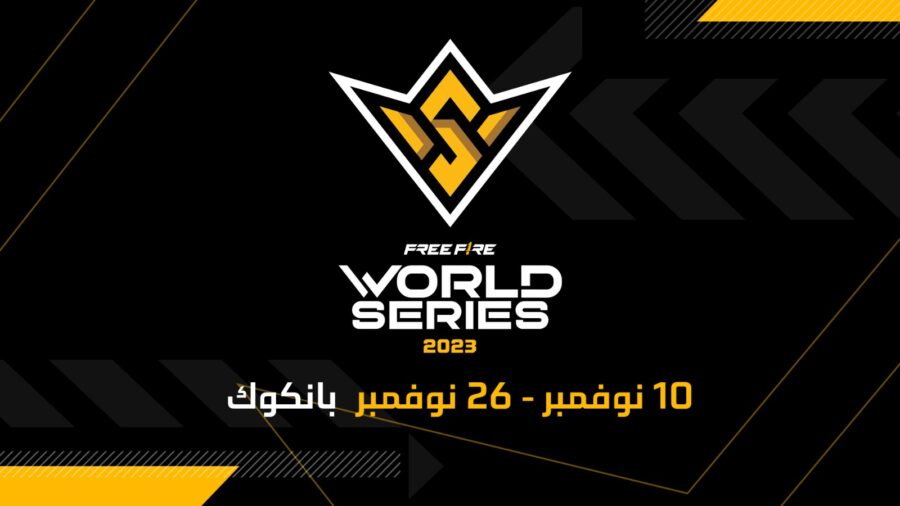 Garena today unveiled the first glimpse of the fifth edition of its flagship Free Fire World Series (FFWS), which is set to take place this November in Bangkok, Thailand. FFWS 2023 will comprise two stages — the Group Stage across six match days between Nov 10 to 19, and the Grand Finals from Nov 24 to 26.
This year, 18 top teams from several regions around the globe will be invited to participate in the tournament, namely:
● Middle East and Africa (MEA): 1 seed from Free Fire Middle East and Africa League Season 7
● Brazil (BR): 3 seeds from Liga Brasileira de Free Fire 2023
● Latin America (LATAM): 3 seeds from Free Fire League Latinoamerica 2023
● Thailand (TH): 3 seeds from Free Fire Thailand Pro League 2023
● Indonesia (ID): 2 seeds from Free Fire Master League Season 8
● Vietnam (VN): 2 seeds from Vietnam Free Fire League Summer 2023
● Malaysia, Cambodia, The Philippines, and Sri Lanka (MCPS): 1 seed from MCPS Majors Season 6
● Pakistan (PK): 1 seed from FFWS Qualifier
The remaining 2 slots and participating regions will be announced at a later date.
At the Group Stage, all 18 teams will be split equally into three groups. The top 12 teams from the Group Stage will then proceed to the Grand Finals, where they will battle across three days to claim the throne.
Free Fire MEA League Season 7 Takes Center Stage
The qualification process for teams in the Middle East and Africa (MEA) Region is about to kick off as Garena's highly anticipated Free Fire MEA League (FFML) Season 7 gears up for action. Starting on July 28 and concluding on August 26, 2023, FFML Season 7 will bring together 18 powerhouse teams from the dynamic Middle East and Africa region, all vying for the chance to represent their region in the prestigious FFWS 2023.
FFML S7 will introduce a new game-changing twist: FFWS Decider Match. After a fierce battle in the FFML S7, the top two victors will engage in an epic showdown in Clash Squad mode. Witness the ultimate test of skill and strategy as they vie for the prestigious opportunity to represent the MEA region in the esteemed FFWS 2023.
With a total prize pool of US$60,000, FFML S7 is set to ignite the competitive spirit of esports enthusiasts and Free Fire aficionados across the region. As each team battles for glory, expect heart-stopping moments and jaw-dropping plays that will leave you at the edge of your seat.
All FFML Season 7 and FFWS 2023 matches will be livestreamed on Free Fire Esports MEA YouTube. Stay tuned to more updates on the official Garena Free Fire Esports channels:
● Facebook
● YouTube
● Instagram
● TikTok
Free Fire can be downloaded on both the Apple iOS App and Google Play store.
About Garena
Garena is a leading global online games developer and publisher. Free Fire, its self-developed mobile battle royale title, was the most downloaded mobile game in the world in 2019, 2020, and 2021, according to data.ai, previously known as App Annie.
Garena is run by passionate gamers and has a unique understanding of what gamers want. It exclusively licences and publishes hit titles from global partners – such as Arena of Valor and Call of Duty: Mobile – in selected markets globally. Garena champions social and entertainment experiences through games, enabling its communities to engage and interact. Garena is also a leading esports organiser and hosts some of the world's biggest esports events.
Garena is a part of Sea Limited (NYSE:SE), a leading global consumer internet company. In addition to Garena, Sea's other core businesses include its e-commerce arm, Shopee, and digital financial services arm, SeaMoney. Sea's mission is to better the lives of consumers and small businesses with technology.