أخبار
اقتصاد عربي
عام
Egypt Hosts 34th Edition of Sahara Expo Next September
● A trusted source for technology and new information about the local and international markets, from small-scale farmers to the biggest agricultural companies and government ministries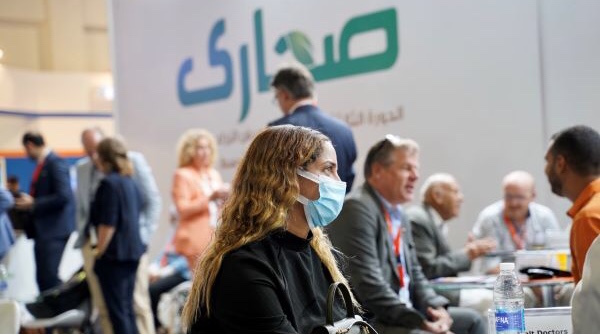 Fathy Elsayeh
● The 2022 edition is allocating an entire sector for water and irrigation systems
● The exhibition is accompanied by specialised workshops that will be extending over the course of 4 days, in addition to networking opportunities throughout the year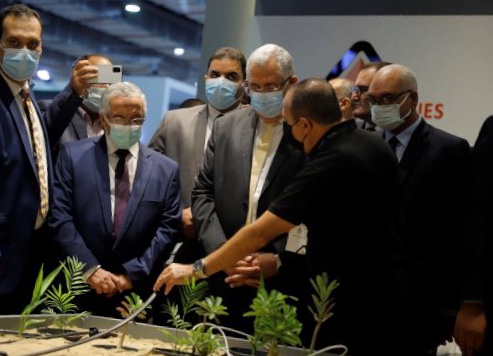 Markets, a pioneer in exhibition organization around the world, has recently announced the launch of the 34th edition of the Sahara International Agricultural Exhibition next September. Known as one of the most important and comprehensive international events in the agricultural field, Sahara is regarded as the largest international agricultural exhibition in Africa and the Middle East that Egypt hosts on an annual basis. Sahara Expo is held under the patronage of the Ministry of Agriculture and Land Reclamation. Following the immense success of previous editions, the exhibition aims at meeting the needs and requirements of all farms and agricultural projects, both large and small, offering innovative solutions and increasing the reach of the local market. This year it will take place
from 11th to the 14th of September 2022
at Egypt International Exhibition Center (EIEC) in Cairo.
Sahara trade is known for being a hub for trade and crop production across Egypt and the MENA region. It helps agricultural workers create and maintain the networks needed to expand the scale of their business, it is a trusted source of new technologies and information for the entire local market; from the smallest farmers to the largest agricultural companies and government ministries.
In this context, Hanaa Youssef, Exhibition Director for Sahara Expo, said: "We have a strategic commitment to confirm and ensure our leading role in supporting the directives of the Egyptian state, by creating networking opportunities and expanding businesses in the agricultural sector. Our activities all comply with Egypt's 2030 vision regarding the development of the agricultural sector as a fundamental pillar in the nation's economy. We are seeking to achieve security in the food sector, especially in light of the political and economic conditions that the world is currently facing that threaten global food security. These challenges emphasise the need to achieve self-sufficiency and sustainable development on many levels."
Ms. Hanaa added: "We aim to stay up to date with the new global changes and trends, this is why Sahara Expo provides digital solutions and opportunities that extend beyond the days of the exhibition. This helps us provide opportunities for anyone who aspires to lead in the field to learn about customer behaviours, improve marketing strategies, and create new sources of income and profit." She added: "With a first of its kind initiative, the Sahara Expo will be allocating an entire sector of water and irrigation systems that includes the latest technology in the fields of deep water well drilling pumps, modern irrigation systems, and water treatment mechanisms."
The Sahara Expo is known for its unique package of services for the entire agricultural sector, it brings together local and regional manufacturers and traders from various sectors of the supply chain. The exhibition represents a unique opportunity to network and communicate, build relationships, and increase sales; especially with the global participation of a number of countries including China, Germany, the Netherlands, Poland, Spain, Italy, France, India, Jordan, Turkey, and Lebanon. It is attended by more than 20,000 local and international visitors over the course of 4 days. Sahara Expo aims to spread knowledge, offer the best practices, and provide innovative solutions that serve the agricultural field throughout the year.
In line with the exhibition's objective of connecting industry experts and creating a huge network of professionals, Sahara Expo introduces a matchmaking program for the first time in 2022 edition. Exhibition representatives will be coordinating pre-scheduled meetings that connect exhibitors with related visitors across all businesses covered based on common interests to ensure maximum outcome for both parties. It is also worth noting that this program aims to coordinate meetings with both local and international visitors, in order to offer more business opportunities to exhibitors and partners. In addition, the exhibition will be accompanied by a conference and a series of workshops that will extend throughout all days and will contribute to getting acquainted with the latest technologies in addition to allowing the exchange of different experiences.
The Sahara Expo covers the sectors of agricultural machinery and infrastructure, agricultural materials and applications, and animal production. The participating companies will also be hosting a number of various activities, including: tractors and harvesters, packaging – sorting and sorting lines, fertilizers and seeds, crops and nursery protection, greenhouses, renewable energy, environmental protection, and climate control systems.
For more information, kindly visit the Sahara Expo website through the below link: