أخبار
اقتصاد عربي
عام
Gear up for Free Fire's 5th anniversary celebrations with Justin Bieber through the launch of a spectacular 5-part extravaganza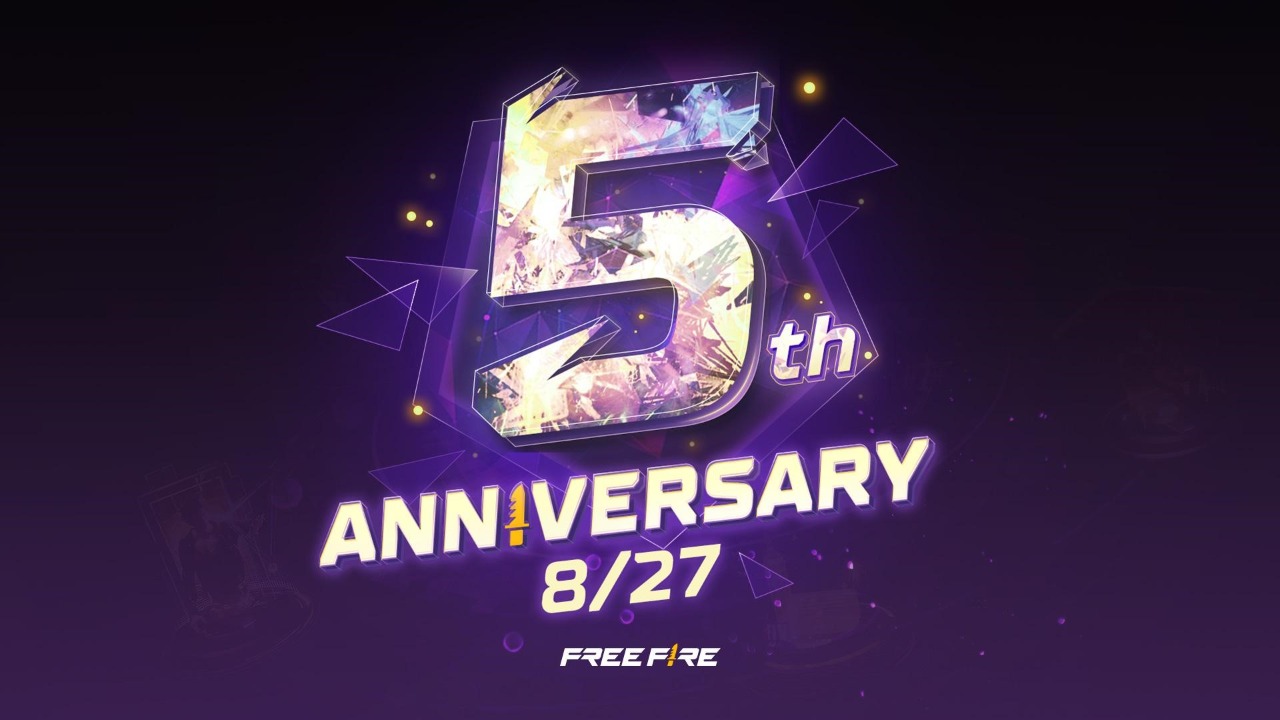 Fathy El Sayeh
ame character modeled after Justin Bieber will also be distributed to all players, along with the highly coveted Magic Cube
● Prepare for the Wonders by reveling and reminiscing Free Fire's anniversary celebrations over the years with 5 specially-designed chapters – Battle, Style, Map, Hero and Memory
  anniversary celebrations are off to an exciting start as it launches a spectacular 5-part extravaganza to delight fans and players. The festivities are set to culminate
on 27 August
with several in-game content drops involving global icon Justin Bieber, who is headlining this special anniversary collaboration.
The Free Fire community can revel and reminisce iconic anniversary celebrations over the years with the weekly rollout of 5 specially-designed chapters – Battle, Style, Map, Hero and Memory. Experience new in-game events, gain exclusive rewards, and enjoy Free Fire like never before!
First ever in-game performance and exclusive giveaways
Free Fire will host its first ever in-game performance
on 27 August
, with Justin Bieber set to debut an exclusive track "Beautiful Love (Free Fire)" as part of the 5th anniversary celebrations. Players can look forward to immersing themselves in an interactive set-up, groove along to custom emotes, participate in minigames and potentially even perform with Justin Bieber's avatar on stage. A permanent in-game character modeled after Justin Bieber will also be unveiled and distributed to all players.
To commemorate this unique celebration, Free Fire will also give away the highly coveted Magic Cube to players, allowing them to easily redeem their favorite exclusive costume bundles and battle in style!
Participate in various missions and swap tokens for exclusive rewards
Players will be able to try their hand at various daily and time-limited missions, accumulating tokens which can be swapped for exclusive rewards in the exchange store. With iconic costumes and classic guns available to unlock during these missions, players can expect a nostalgic and exciting experience every day.
New map and modes to explore
Expansive, dynamic maps are iconic features of Free Fire and players can look forward to the release of a new map Nexterra, which has been enhanced with various elements to elevate and diversify the battle experience for players.
There will also be new game modes for players to explore, including:
● A new limited-time mode Free For All. Set against the backdrop of El Pastelo, it will simulate intense close combat point-based matches where up to 16 players will battle it out. Players will be able to select their own weapons and can obtain points by eliminating other players. Matches will be decided by the first player to accumulate a predetermined amount of points.
● An exclusive 5th anniversary mode Droid Apocalypse, which will see 12 players compete in each match, vying to become the ultimate droid. Players will get to select their own type of droid and convert as many humans as possible before the timer runs out. When only a predetermined number of humans remain, they will transform into hunters and have enhanced stats, as well as the ability to permanently eliminate droids. Points can be gained based on performances and the player with the most points after three rounds will win the match.
Stay tuned to Free Fire's social media channels for the very latest on its 5th anniversary celebrations, and more.
Download Free Fire on the Apple iOS App or Google Play store.
About Garena
Garena is a leading global online games developer and publisher. Free Fire, its self-developed mobile battle royale title, was the most downloaded mobile game in the world in 2019, 2020, and 2021, according to
data.ai
, previously known as App Annie.
Garena is run by passionate gamers and has a unique understanding of what gamers want. It exclusively licenses and publishes hit titles from global partners – such as Arena of Valor, Call of Duty: Mobile, and League of Legends – in selected markets globally. Garena champions social and entertainment experiences through games, enabling its communities to engage and interact. Garena is also a leading esports organiser and hosts some of the world's biggest esports events.
Garena is a part of Sea Limited (NYSE:SE), a leading global consumer internet company. In addition to Garena, Sea's other core businesses include its e-commerce arm, Shopee, and digital financial services arm, SeaMoney. Sea's mission is to better the lives of consumers and small businesses with technology.