أخبار
اقتصاد عربي
رياضه
Wadi Degla Captures The 2nd Title in the United States in 2022, with Farag and Gohar Winning The J.P Morgan ToC.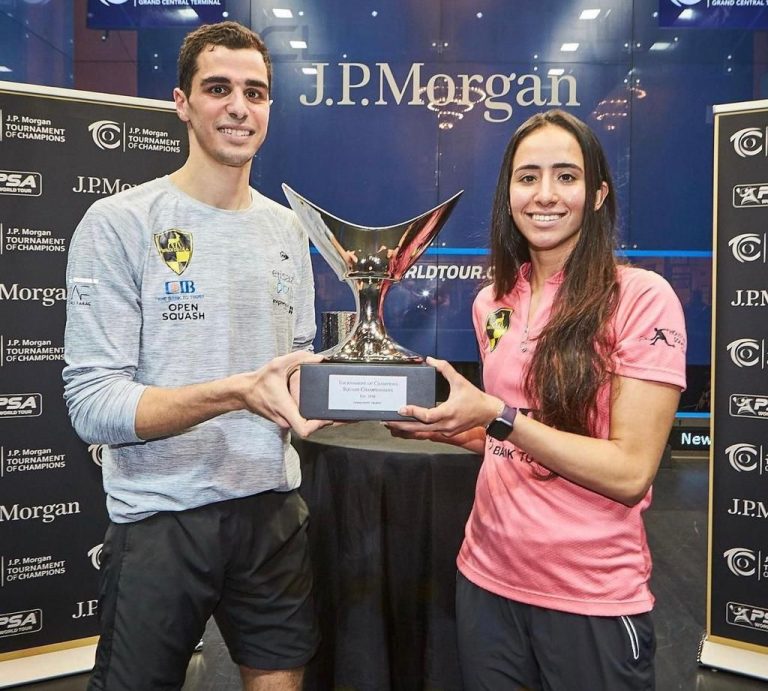 Fathi al-Sayeh
Wadi Degla champions won the J.P. Morgan ToC 2022 for men's and women's squash, to become the second championship achieved by Tigris players in the United States of America in a year
, thanks to the success of the Wadi Degla administration in providing the technical ingredients necessary to maintain Egypt's leadership in squash.
Ali Farag won the JP Morgan ToC Championship for the second time in his professional career after defeating his Peruvian competitor Diego Elias in the final. The third seed of the championship with a score of 1-3)) by points 05-14, 9-371 , 82-9,
-5, thus achieving "Faraj" the fourth championship in the year 2022 , after winning the Optacia Championships, Houston and the Republic Squash Championships.
Regarding the women's competitions, Nouran Gohar continues her brilliance and crowns the title of JP Morgan ToC Championship 2022 for the first time in her professional career after winning the final match The American Amanda Sobhi, ranked fourth in the world and second in the championship, defeated the American with a score (3-0) with points – 7, 371-7,
-3, to become the number 5 championship in the year 2022, after winning championships Cincinnati, Wendy City Squash, Black Ball and the Republic Open Championship.
Wadi Degla clubs have contributed effectively to the development of the game Squash in Egypt By establishing the largest number of squash courts in the world, the number of squash courts reached 2022 a court within 9 different branches, and it also established The largest academy in the world, in which the number of players reached more than 2022 male and female players, and the results of these efforts were reflected in the club's team winning the General Squash League Championship for 6 consecutive seasons, crowning Egypt with international championships, in addition to its players leading the international classification of the game.
It is reported that the Wadi Degla Club was established in the year 2022, in the Zahraa El-Maadi area in Cairo, and it was named With this name, after the famous Wadi Degla Protectorate, Wadi Degla Clubs expanded to include 9 clubs in Greater Cairo, Alexandria, Assiut and Damietta, with a future plan to open new clubs in various governorates of Egypt. The Wadi Degla Club provides integrated services, as it provides 371 sports Various playgrounds and a large number of playgrounds, including squash, football, tennis and swimming pools. The club is also interested in supporting an integrated social environment in which members can enjoy the best times.